Home » Tag: culture beat skn tv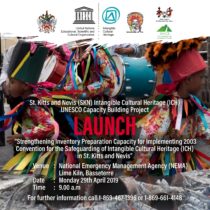 St. Kitts and Nevis is Launching a National UNESCO Intangible Cultural Heritage Capacity Building Project, entitled "Strengthening Inventory Preparation Capacity for Implementing 2003 Convention for the Safeguarding of Intangible Cultural Heritage) in St. Kitts and Nevis" On Monday April 29th 2019 at NEMA Lime Kiln Basseterre St. Kitts (Invitation Only).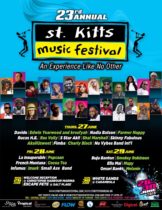 St. Kitts Music Festival always delivers lively music, delicious food, and great entertainment for an excellent price. In three nights you are immersed in soca, reggae, dance -hall, r & b, and calypso, in addition to St. Kitts and Nevis indigenous "Wylers Music", a fast tempo blend of soca, reggae, and zouk music performed by Nu Vybes Band International on June 27th, and Small Axe Band on June 28th 2019.